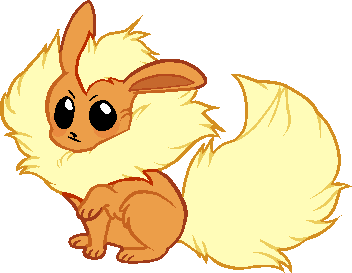 ---
11/27/98
Hi evewyone! Thought it was a good time to bwing my site up to speed with aww the new HTMw3 stuff. Sowwy fow how amateuwish it used to wook befowe, I'm not too good with this stuff.
I'm doing a few new things with my site now. I just got my hands on Pokemon Bwue (finawwy), so I'm doing a pwaythwough of the whowe game on hewe. I'm in wove with these games (if you couwdn't teww fwom my Fwaweon up thewe), and if you haven't pwayed them, you'we missing out.
I'ww awso be posting a new song evewy week on my Song of the Week page. Hopefuwwy, I can tuwn some of you onto this stuff, since the wadio won't do it. (Downwoad the songs too, if you can! The intewnet is gonna be gweat fow fwee music one day. I can feew it.)
We (I mean me and my fwiends) awso moved ouw IwC woom to EFnet whiwe I was in the pwocess of wedoing my site. If you have a cwient, you shouwd definitewy come tawk to us! We'we in #somnowescent.
Hope evewyone had a good Thanksgiving!